Wandering through universe. Th. Om raised up happy in a small village in the bavarian mountains. At the Age of about 18 he left common society to live as a beggar monk for 12 years, trying to find the truth, travelling over whole europe.
In the following, he spent various decades in India and Asia, teaching and learning about the source.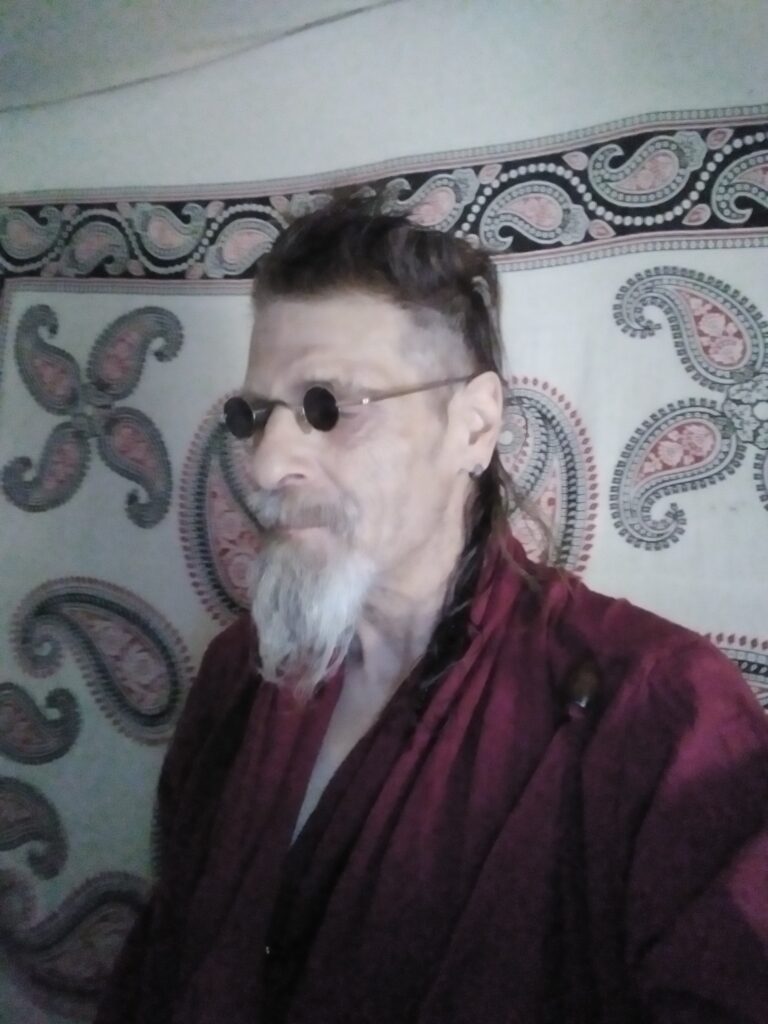 With his Shakti, the lovely Rukhsar K., he was also able to do the work for his new book, called "The modern tantra path", the last 3 years. The book will be published on 1. May 2021.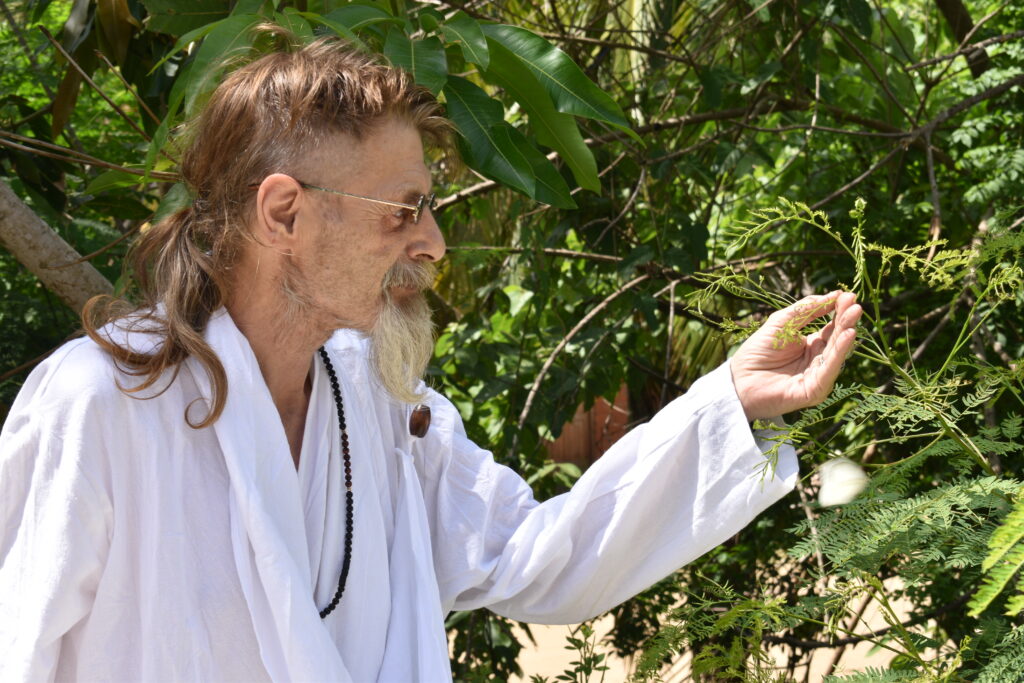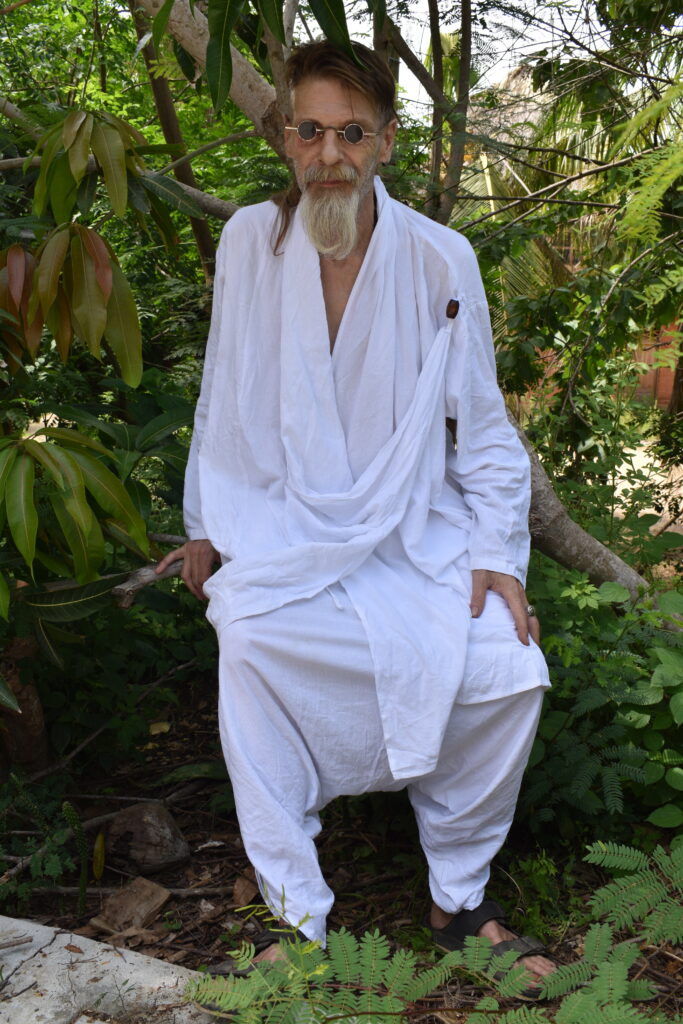 Thich Om is momentary living in his Refuge in Mazunte in Mexiko, on the pazific coast. Here he is working on the next books, meditating, teaching peace.
Ein Engel mich zu lehren
Wertvollstes Geschenk des Begreifens
Das größte Glück, das, in seiner grausamen Intensität nicht zu fassende Ereignis in der Zeit, Ihr Dasein – Ihr Geschenk an mich – Ihr Leben – und sein "Ende". Ich traf Sie in einer Zeit meines Daseins, als sich bereits alles zu ändern begann – und Ihre kurze Existenz als Mittelpult meines Hierseins begründete eine geistige Bais, die mein Leben, in ihrer Expansion, zur Gänze mit Freude erfüllt.
Das Licht in Vollkommenheit
Ihr "Sein" war pures Licht – auch wenn es als das komplette Gegenteil aufschien. Sie spiegelte in der "Krankheit", in der Schau des unvorstellbar Schrecklichen, – das war es was die Epilepsie für Sie als Körper bedeutete – es spiegelte sich die kontradiktionär genauso nicht zu imaginisierende Herrlichkeit alle Universen in Aleinheit.
Alles was Leben ist
Sie war und ist die Verkörperung der lebendigen Liebe in meiner Welt, alles was Leben ist, ist Sie. In einem wunderbaren Zustand der geistigen Offenheit ist es mir möglich, die mächtigen Energien, die Sie in sich vereint, als absolutes Kind der Liebe, der Schöpfung, nicht nur zu erkennen, sondern Sie auch, in ganz unwahrscheinlich realistischer Art und Weise, ja, körperlich, zu spüren. Wie eine durchdringende positive Welle, immer, zu jeder Zeit.
Ewige, kosmische Einheit
Das ist vollkommen mehr, als Erinnerungsbild, Erinnerungsfragment, Gedanke. Das ist tatsächlich, erhebend, spürbar. Ich fühle Ihre Liebe, ganz deutlich, die Liebe einer "Frau" zu einem "Partner" – gleichzeitig, "universal" die Liebe des Kosmos, der IHR innewohnt. In einer geistigen Vereinigung, ist es mir gestattet, eine Ahnung zu haben, von der Wirklichkeit.
Unermesslich wertvoll
Dieses Geschenk hat mir die Schöpfung gemacht – und erst allzu langsam beginne ich, seine wahre, umfassende, Bedeutung, zu erfassen. Das ist der Pfad meines Seins, das ist der Wegweiser zum Jetzt. Und er ist mir gegeben worden, durch die übergroße Liebe dieser Frau – bis über den Tod hinaus, der nie existierte – in allle Ewigkeiten der Universen.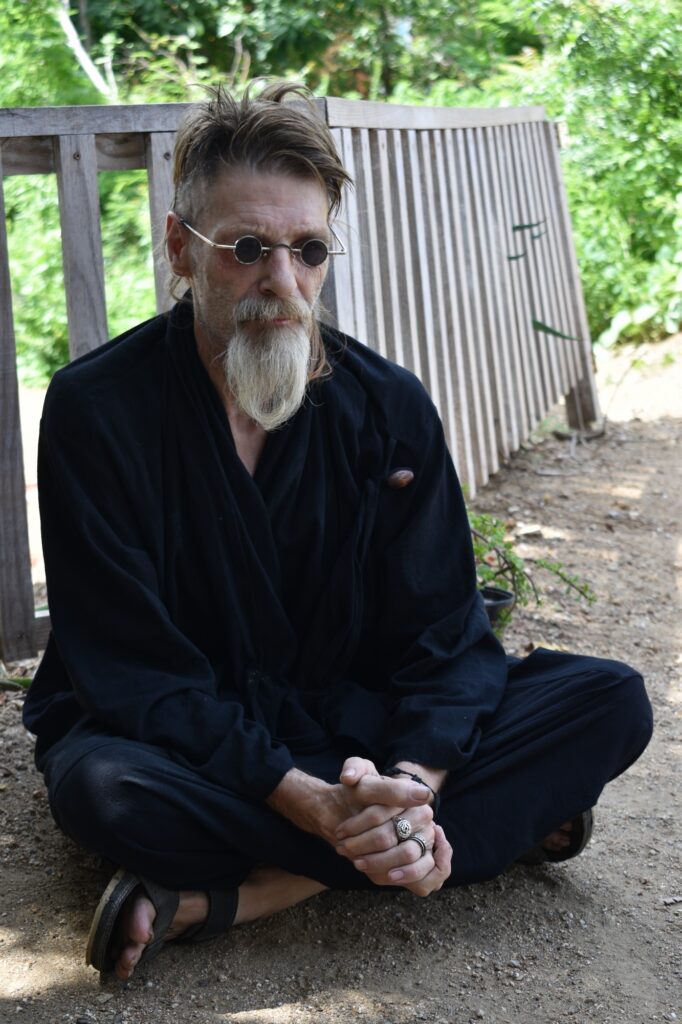 An angel to teach me
Most precious gift of understanding
The greatest happiness, the event in time that cannot be grasped in its cruel intensity, her existence – her gift to me – her life – and its "end". I met her at a time in my life, when everything was already beginning to change – and her brief existence as the center stage of my being here, established a spiritual basis which, in its expansion, fills my life with joy in its entirety.
The light in perfection
Her "being" was pure light – even if it appeared as the complete opposite. It was reflected in the "disease", in the vision of the unimaginably terrible – that was what epilepsy meant for her as a body – it reflected the contradictory, equally unimaginable glory of all universes in unity.
All that is life
She was and is the embodiment of living love in my world, all that is life, is her. In a wonderful state of spiritual openness, it is possible for me, not only to recognize the powerful energies, that unite her as an absolute child of love, of creation, but also feel her, in an incredibly realistic way, yes, physically.. Like a penetrating, positive wave, always, at all times.
Eternal, cosmic unity
That is completely more, than a memory image, memory fragment, thought. It's real, uplifting, palpable. I feel her love, very clearly, the love of a "woman" for a "partner" – at the same time, "universally" the love of the cosmos, that resides in HER. In a spiritual union, I am allowed, to have a glimpse of reality
Immeasurably valuable
Creation has given me this gift – and only too slowly, am I beginning to grasp its true, comprehensive meaning. This is the path of my being, this is the signpost to the now. And it was given to me, by the exceeding love of this woman – beyond death that never existed – for all eternities of the universes.
Thich Om
Read his books:
!2 Worte AUDIO HÖRBUCH